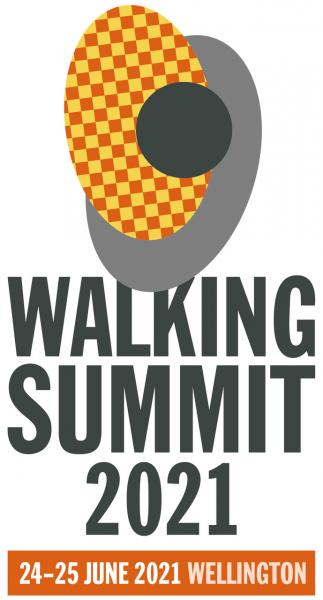 More great speakers to set out our challenges and opportunities for a more walkable future
Friday 25 June Day 2   9am - 3pm
Moved to Zoom
9am Welcome - Wellington Deputy Mayor Sarah Free
Session 1 Challenges and Opportunities for Walking
Climate Change Commissioner Professor James Renwick - is a leading climate scientist with a strong national and international reputation,
and four decades of experience in weather and climate research. His appointment as a Lead Author and Coordinating Lead Author on three Assessment Reports of the Intergovernmental Panel on Climate Change (IPCC) demonstrates his expertise. He has also been involved in the governance of the World Climate Research Programme for the past eight years. He was awarded the 2018 Prime Minister's Prize for Science Communication.
Unfortunately James wasn't able to join us. 
Tim Jones from Living Streets outlined the Climate Change Commission advice and the Living Streets response to that - thanks Tim.
Palmerston North - Dave Murphy - his planning career in 2000 at NZ Forest Managers. In 2004 he joined the planning team at Palmerston North City Council where he has worked on a wide variety of city planning projects. In 2009 he was appointed City Planning Manager and is currently Acting Chief Planning Officer. David provides leadership on city planning, strategy and policy development, urban design, placemaking, climate change and transport planning. He works closely with the Mayor and Councillors to help develop strategies for Palmerston North and is passionate about the role of city planning in helping communities to achieve their vision.
Hutt City - Kaz Yung - born and raised in Te Awakairangi Hutt City to Chinese parents, she considers herself a Chiwi (Chinese-Kiwi) who is passionate about the local community and is currently serving a second term on the Petone Community Board. She has a background in youth and community development; is super involved and passionate about social and environmental justice issues; and works across the Hutt City, including Jackson St, of which she'll speak about at the Walking Summit.
Wellington - Vida Christeller - returned home to Wellington almost 2 years ago after over a decade living in and working with the development of Copenhagen.
Vida, who trained as an architect here in Wellington, now works at Wellington City Council as the Manager City Design and Place Planning. She will share some of her experiences and thoughts on how we create a great people focused city and the issues and possibilities this presents in the Wellington context as the City grows.
11am  Session 2 - sponsored by Waka Kotahi 
The Walk to School
Jenni Wiggle - was Senior Director at Living Streets (UK) from 2018 and stood as interim CEO for six months. She worked in the UK charity sector for over 15 years, leading on strategy, proramme delivery and communications.
Prior to joing Living Streets in 2012, Jenni was Head of Schools, Community and Youth at Global Action Plan where she oversaw the delivery of sustainability and climate action programmes for UK and international audiences. She was GAP UK lead for Global Action Plan International from 2008 - 2015. She was awarded the Charity Times Supporting Executive of the Year Award 2018 and won an Everywoman in Transport and Logistics Leader Award in 2019. She will speak about the walk to school programme and Living Streets (UK) strategy. 
Pam McConchie - gained her university qualifications in California and Wellington, and has worked in education since 1996. As a passionate geographer she has experienced a variety of transport systems and urban environments around the world, as well as teaching about them in the classroom; her role as Senior Education Advisor at Waka Kotahi works to connect with stakeholders and school aged children through road safety education. Before teaching, Pamela worked at the Wellington Cancer Society and she ran the first Daffodil Day in New Zealand. She lives in Wellington, has a husband and 3 adult children, and her favourite hobby is walking.
Walk measurement or how do we know when we get there
Jennifer McSaveney - is a senior data analyst in the Analytics and Modelling team at the Ministry of Transport. She has been with the Ministry since 2008.
Her areas of interest include the New Zealand Household Travel Survey, road safety, surveying, and transport and society.
Claire Pascoe - Lead Advisor Urban Transformation, Waka Kotahi - Development of Walkability measurements for NZ
Unfortunately Claire couldn't join us but shared her and Cam Perkins presentation to Walk21 - thanks Claire. 
1.30pm Session 3 Walkability and public transport
Dr Roger Blakeley is a Councillor of Greater Wellington Regional Council and an Elected Member of Capital and Coast District Health Board.
He is also a Board Member of Transpower NZ Ltd. He was Chief Planning Officer, Auckland Council from the start of the governance reforms in 2010 until 2015. He led the development of the 30-year planning documents for Auckland: the Auckland Plan, the Economic Development Strategy, the City Centre Masterplan and the Auckland Unitary Plan. Other positions that he has held include: Chief Executive, Porirua City Council; Chief Executive, Department of Internal Affairs; Chief Executive, Ministry for the Environment and Secretary for the Environment. He is a past chair of the Paris-based OECD Environment Committee. He has served on numerous boards in the government, local government and not-for-profit sectors.
Panel discussion - how do we increase walk mode share and meet accessiblity, affordability and walkability in our urban areas? 
Chair - Celia Wade-Brown
Tamatha Paul - Wellington City Councillor
Gay Richardson - Deputy President, Living Streets Aotearoa
Lindsay Shelton - Editor, Wellington.Scoop and co-founder Waterfront Watch.