Walk2Work Day 10 March 2021 
Wednesday 10 March 2021 is our national day to celebrate walking.
Walking is a wonderful, healthy and fun part of every journey. Join us to celebrate this very human way of moving on Walk2Work Day 10 March 2021.
"We expect Walk2Work Day 2021 to be a hyperlocal celebration of walking, with organisations having a morning tea or similar recognition for anyone who walked from home, bus, ferry, train or distant car park. Two lots of fifteen minutes will cover the basics of activity for adults and is really easy to fit into the working day."   Andy Smith, President Living Streets Aotearoa
- visit FaceBook for more details and keep up to date
- check your local council website for detail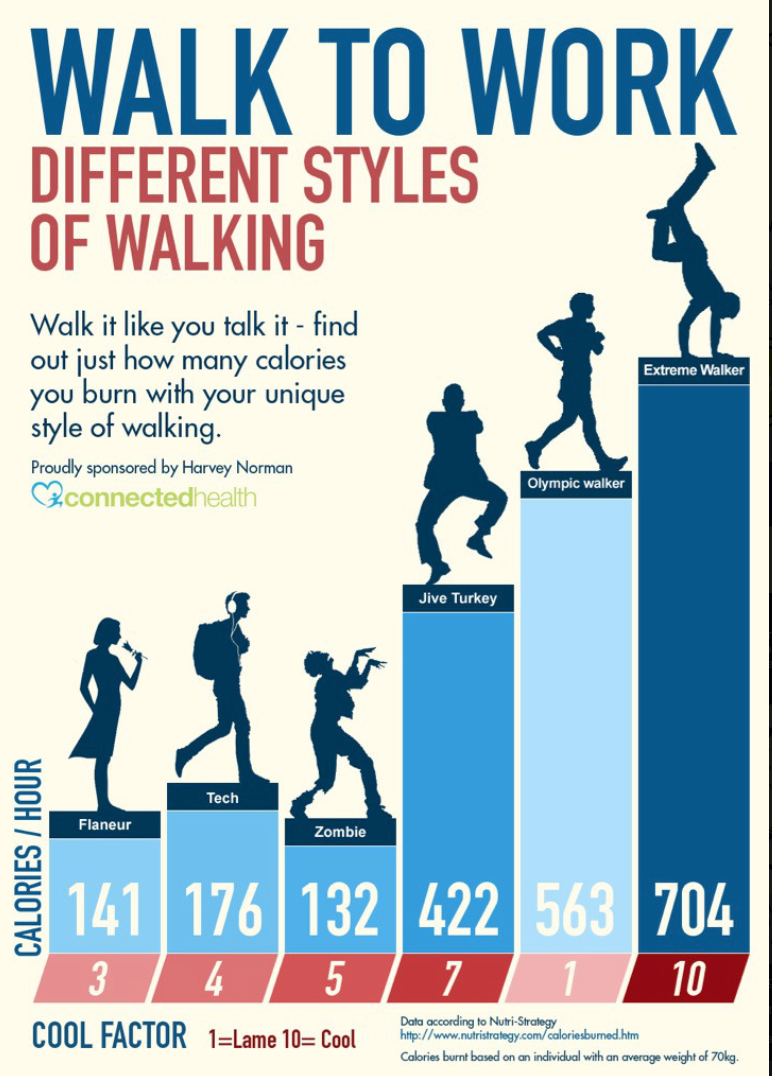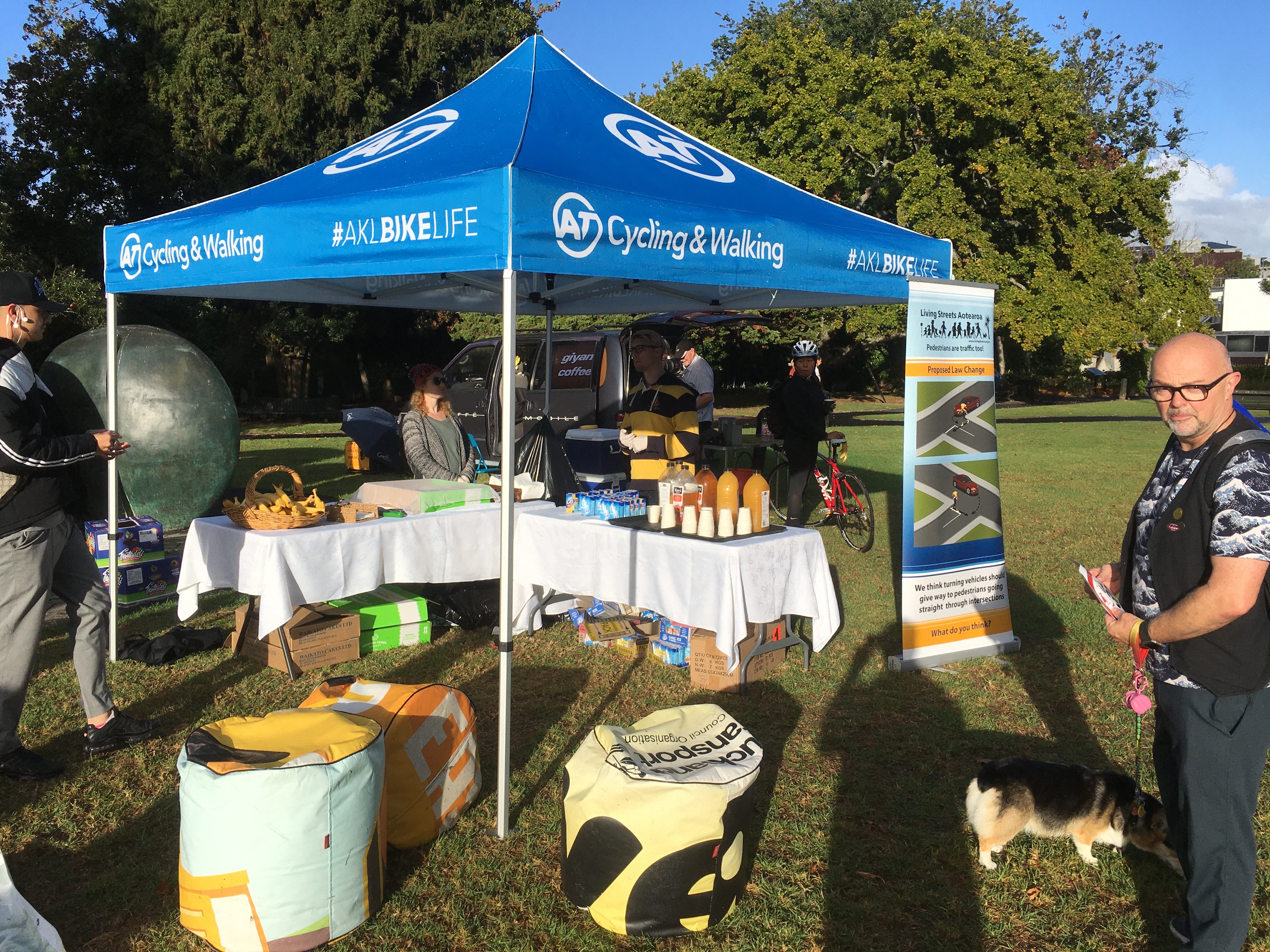 Join us on 10 March Walk2Work Day by sharing your photo of your every day walk, or get a group and friends together, and be in to win a prize. We want to see your walk to work or school, to the shops, to the park or wherever your daily activity takes you anytime during the day. We will post these wonderful walk photos on our facebook group to inspire others!
Join us for a light breakfast along the Wellington waterfront at Frank Kitts park (near the playground) from 7 to 9am. Pleaase come and share your ideas for better walking in Wellington. 
- Wellington Movin' March walk challenge especially for school kids
Contact us if you want to lead your own walk, advertise your walk or learn more.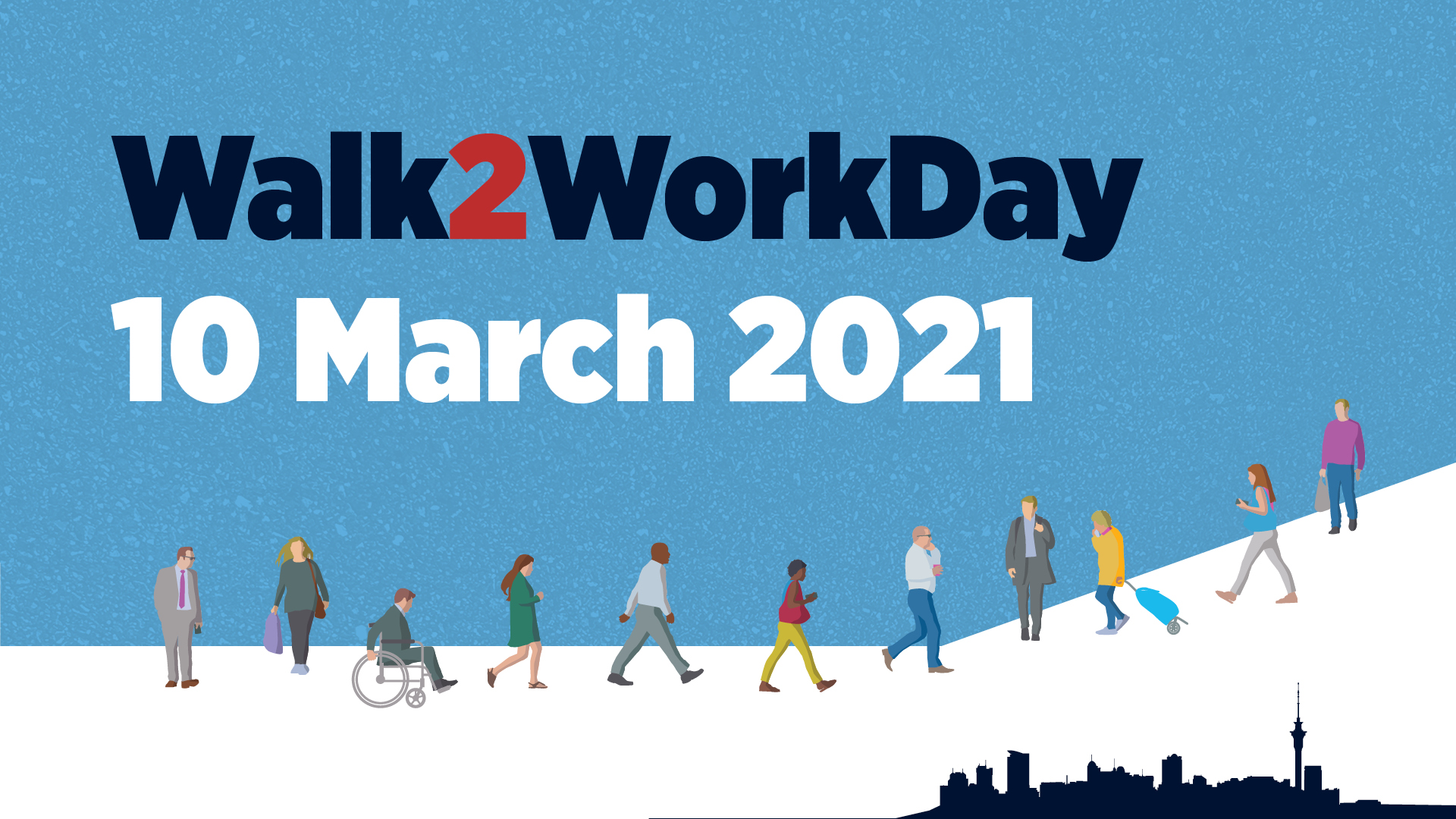 There will be a Free Breakfast for those who walk to work in Pigeon Park K rd from 7am.  Here is the Facebook event https://fb.me/e/XvpOcz0Y
Celebrate a National Walk2Work Day together with the Silent Disco Citywalk adventure, Papaya Stories, and Auckland Transport. We are going to explore Newmarket and Britomart districts on our foot while making the most of dance steps, train rides, and lots of interactive surprises along the way. AT HOP limited edition one-day passes will be provided for those that attend the event.  Silent Disco Citywalk is an immersive walking adventure that connects everyone in a group through the lens of an interactive entertainment programme. Here is the Facebook event https://fb.me/e/2abX7OOZv
Research reported in the British Medical Journal showed that people using public transport had lower body mass indices than those that travel by private transport - more support for the positive health benefits of active and public transport.
You can walk almost anywhere, at any time, in any weather for free. And if it's that bit too far catch a bus or train for your health, and the health of our planet.
It's easy and starts with one step - walk 1000 metres, about 1300 steps or 12 minutes and you will
Gain energy; tone your legs, bum and tum; use up 74 calories (for a 70kg person); lift your mood; improve balance and coordination

Reduce disease risk and improve heart health

Be able to socialise with friends and community on the way
Walk more by
leaving the car at home and Walk, Bus or Train

walk to the local shops or walk the kids to school

use the stairs

aim for 30 minutes a day - or 10,000 steps if you're using a pedometer
Walk2Work Day is New Zealand's national day to celebrate walking. Living Streets Aotearoa started this annual day in 2009 to promote walking, its health benefits, and its priority position in the sustainable transport hierarchy. We invite you to treat yourself and take your favourite walk on this day. Or join others at your local council event.
Organise an event in your area? Let us know so we can add it to our event page.
    -----------------------------
Walk2Work is a programme created by Living Streets Aotearoa to encourage people to get out there, leave the car behind and walk to work, or use public transport for part of their journey and walk the rest of the way. The health benefits of walking are commonly known these days but walking to work also saves money, is good for the environment and results in a more productive workforce.
You can read more about the events that were run on Walk2Work Day 2015, Walk2Work 2012 Walk2Work 2011, Walk2Work Day 2010 or  Walk2Work Day 2009 
To help local organisers, several resources have been developed: 
Previous year -
If you're interested in the Walk2Work programme, running an event or finding our more information about Walk2Work you can email us.