Green Prescription Mt Challenge
Sport Bay of Plenty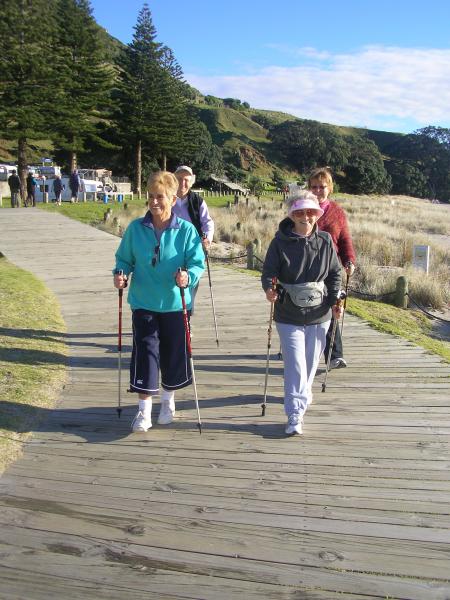 The 'GRX Mount Challenge' is an 8 week series for participants to reach the summit of 'Mauao' Mt Maunganui. Participants meet twice weekly and the intensity of the sessions is increased over the period to progress from walking around the base to succeeding with the climb to the top.

Many participants never thought they could do this. By slowly increasing their fitness and endurance over the 8 weeks, it has been something they have achieved! The feeling of accomplishment is very obvious with many
members texting or calling friends from the summit.   Strong friendships are established and groups have continued to walk after the series was completed.

The profile of this event is growing, each new group is fully booked. Due to the success, these are now run throughout the winter months, to keep up with the demand.