Living Streets wants to see a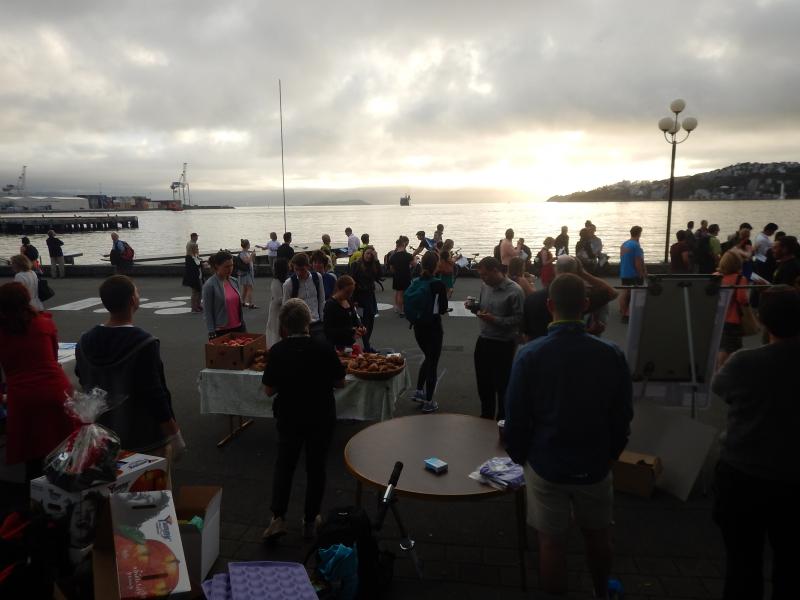 a future focused Walking Strategy for Aotearoa New Zealand
Why do we need one?
We want to live in a world where everyone has a great quality of life and is included in their communities in a healthy way. One of life's great connectors is getting out for a walk and every journey should be a joy getting from A to B (for travel, for fun, for social connection, to work, school, the shops or park, the doctor or dentist, to see your friends and family, to watch life go by or engage with nature). 
We have a number of big issues affecting us - climate change, health crisis, pressure on public space, transport inequities, biodiversity crisis, health and demographic changes. More people walking more often is a part of addressing all of these - but walking is not fully measured, is not seen as 'real transport' and policy frequently misses the pedestrian element.
The best way for New Zealand to overcome this bias is to have a formal plan to directly improve conditions for walking for everyone. We need a national cross-government approach and national resourcing. We need a future focused NZ Walking Strategy that addresses issues now and for the future.
We need a commitment now to focus on a New Zealand strategy for walking.
The purpose of a future focused Walking Strategy is to
Highlight commitment of central government to this most basic everyday way of getting around and inform the investments in the Government Policy Statement on Land Transport and physical activity programmes

Recognise the multiple benefits of walking

Increase our knowledge about the amount of walking (measured in various ways like is done for vehicle trips e.g. percentage of trips, travel time, distance travelled, % of distance travelled, at the supermarket, in the mall, getting to school)

 
Direct efforts by all levels of government to improve conditions for all pedestrians including:

increase the ability of pedestrians to reach desired destinations (through connectivity, accessibility, links to public transport and urban design/layout)

improve safety of, and perception of safety by, pedestrians

enhance amenity for pedestrians (that's all of us from young to old, disabled or abled, all ethnicities and income levels)

increase knowledge, respect for and enforcement of laws concerning pedestrians

give effect to the sustainable transport hierarchy.
 Some of the key elements that need to be recognised in the Walking Strategy
walking is the key connector for all other trips by any mode

everyday walking is important to lifelong health so any and all walking is good

walking has an important part to play in reducing VKT travelled by cars and light vehicles, both directly and in combination with other modes

walkability plays a key role in community building and for urban development

walking is the equitable way to get around

walking imposes the least cost on the government purse and the planet

walking is climate action

walking is an economic force; retailers measure by footfall!
The Walking Strategy will need to 
measure all walking not just 'transport'

set measurable short and long term targets

use nationally consistent approaches

take account of the differing needs of people from different communities

have built-in evaluation

be funded both to develop the strategy and to implement it 

set out legislative changes required

have a compliance and enforcement element

be completed by early 2023, maximising the ability of the Walking Strategy to contribute to the first emissions reduction period.
Living Streets Aotearoa March 2022