Nominations are now OPEN for our 8th Golden Foot Walking Awards.
The New Zealand Golden Foot Walking Awards, held biennially, celebrate and recognise New Zealand achievements for walkers by acknowleding innovative new facilities, highlighting national best practise and rewarding ongoing commitment to walking. The Awards are open to all - private companies and public organisations, not-for-profit groups, and community organisations or individuals. Judges will consider:
How well the project or individual encourages others to walk

How well the project or facility overcomes barriers to enable more walking

Accessibility

Whether the NZ Pedestrian Planning and Design Guidelines/Pedestrian Network Guide and other appropriate standards have been considered in the planning and implementation of each nomination.
More information available on the nomination form. The completed entry form should be emailed to goldenfoot@livingstreets.org.nz (one nomination per email please. Nominations open until 29 July 2022.
2018 Golden Foot Walking Award winners - a walking bus was a fabulous effort from Fernridge School, showing semi-rural schools can get active too. Image of a line of kids by their bus stop drop off point, ready to walk to school. Some of these little people will be a lot bigger now.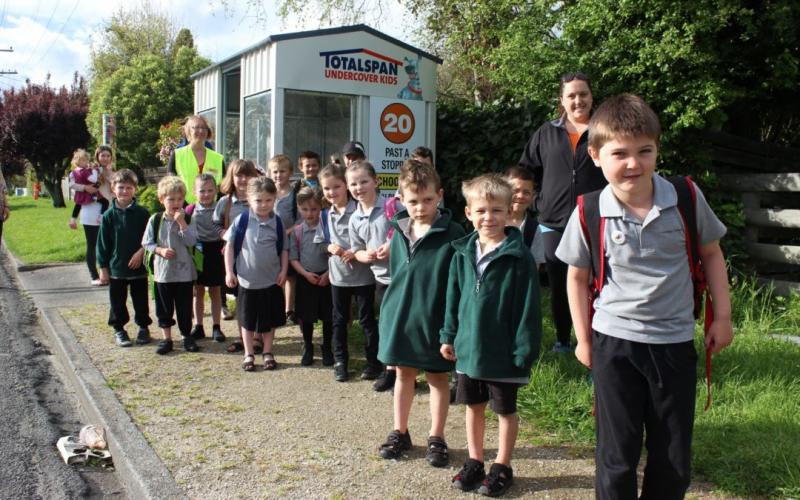 Check Golden Foot Walking Awards from other years here
Event Dates:
Wed, 18 May 2022 : 10:45 pm
to
Fri, 29 Jul 2022 : 10:45 pm