Please join us for the eagerly awaited Golden Foot Walking Awards 2022 where the latest great walking projects and people in Aotearoa New Zealand will be revealed. Save the date 25 August at 7pm.
We are going virtual to ensure that these Awards go ahead smoothly and are available to a wide audience.
Please RSVP to GoldenFoot[at]livingstreets.org.nz for the zoom link - and we can keep you informed.
Winners of the 2018 Golden Foot Walking Awards School Travel prize for the Henry Hill School travel unplan. A 'sort of plan' that dramatically changed the way children were able to walk the last of their journey to the school gate, making it much safer and free from cars, many more children were walking and parents were able to chat at the gate a well. A big win all round.
Here is Principal Jason Williams with some of the Henry Hill School kids and their Award certificates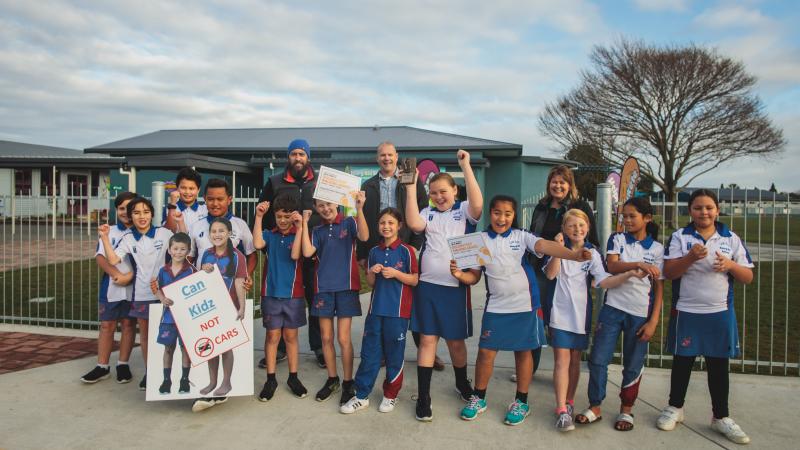 More on other winners here.
Event Dates:
Thu, 25 Aug 2022 :

7:00 pm

to

8:30 pm