The third New Zealand Walking Summit in 2021 will focus on how we achieve the new requirements for walkability in urban design and planning as well as meet the Climate Change Commissions 25% target increase in walk mode share. This will be a stimulating two day in depth look at the issues and solutions.
Keep the date 24-25 June 2021 in Wellington.
Click here for the 2019 summit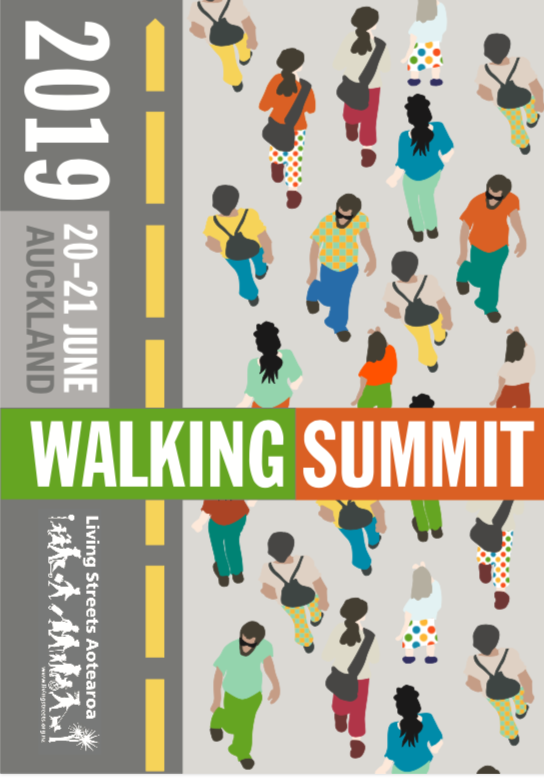 The 2017 New Zealand Walking Summit
The 2017 New Zealand Walking Summit was an exciting opportunity for those involved in transport, health, urban design and local government and of course walking advocates too, to explore our theme of 'how to make New Zealand a world leading walking place'.
The outcomes of the NZ Walking Summit is our new four point plan
Living Streets Aotearoa's four point plan for walking:
Improve safety in urban areas with a 30 km/h speed limit around all schools and shopping centres  
Properly fund walking and pedestrian infrastructure by assigning 1% of the National Land Transport Fund budget to walking
Reverse the decline in kids walking to school with a national 'safe routes to school' programme
Future proof our roading projects by making the NZ Pedestrian Planning and Design Guide the national standard for all new roading projects.
Here is video of
And here is the talk from our keynote speaker Dr Ben Wooliscroft, "Why can't we walk?" (attached), who we didn't manage to video. Ben says "The data I presented was interesting in it's lack of variance – by gender, area, income, etc, except as reported. There's a really strong groundswell of support for prioritising active transport in NZ. Keep up the great work."